Havre de paix au cœur de la médina de Tozeur dans le Sud tunisien
Au sein de la médina de Tozeur, derrière son imposante porte cloutée, découvrez Dar Tozeur. Havre de paix, le riad propose plusieurs cours intérieures où la végétation abonde, des suites et chambres ayant chacune un caractère unique, deux piscines, un spa, des salons intérieurs et extérieurs, des terrasses dominant la villa et bien d'autres secrets.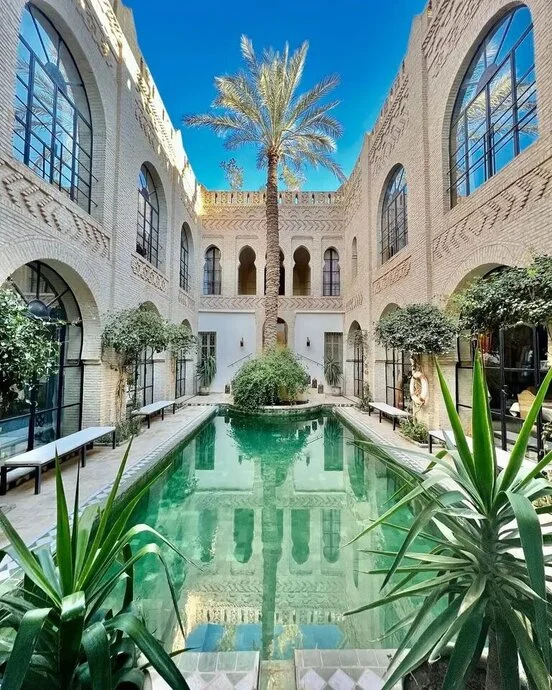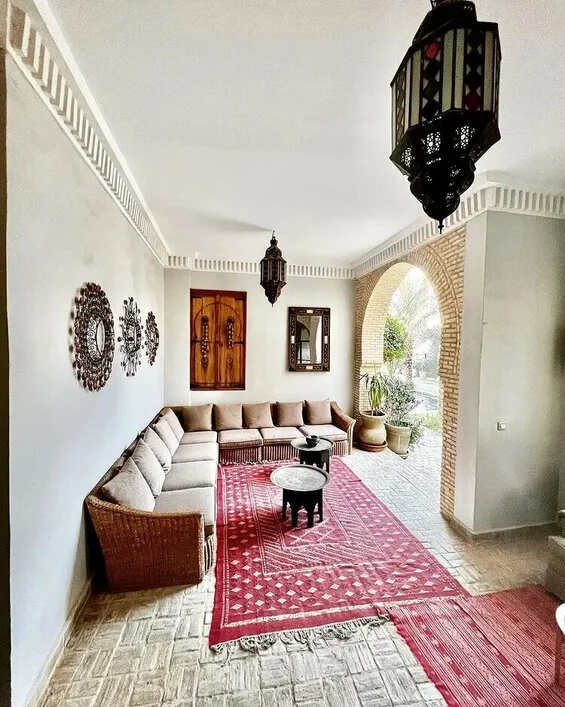 Notre table d'hôtes vous reçoit tous les jours.
Pouvant recevoir des groupes de plus de 20 personnes, en intérieur comme en extérieur, notre table d'hôtes vous reçoit tous les jours. La réservation est obligatoire pour le déjeuner et/ou le dîner.
Composez votre menu sur notre carte.
Suites
Pour un séjour inoubliable.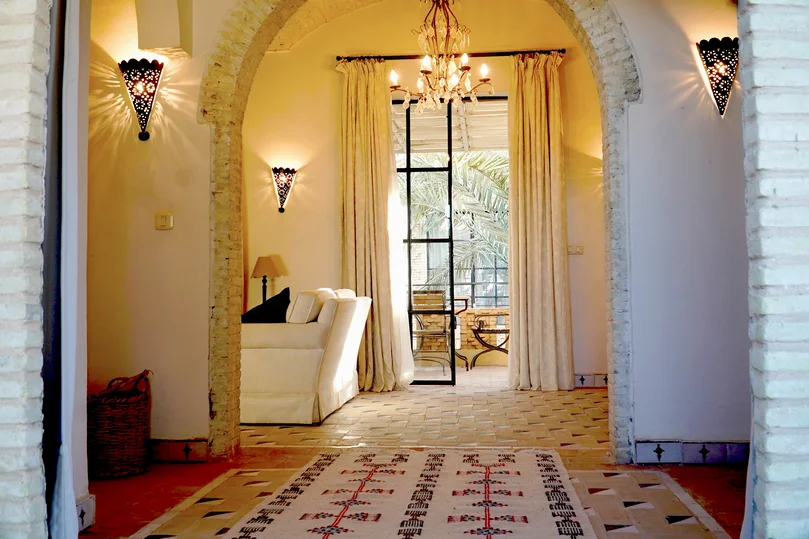 This pretty suite is equipped with a beautiful fireplace with an exceptional view on the medina of Tozeur and its palm grove.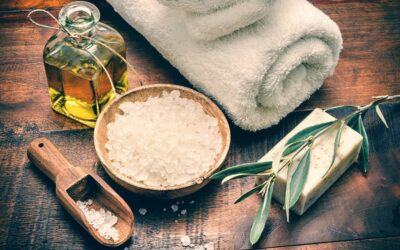 A moment of unique relaxation our spaSavor a unique moment of relaxation in Dar Tozeur thanks to our range of treatments for body and mind. We offer quality professional services to allow you to relax even more during your stay with us. Hamman and Jacuzzi,...
read more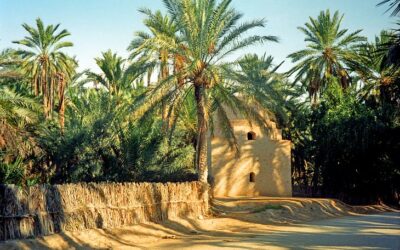 Tozeur reveals itelf at the speed of hourse and his carriage. Spend a few hours in this most ecological means of transport (!) To visit the palm grove and discover the richness of the city, dates. Then picnic in the shade of the trees, visit the Paradise Zoo with a...
read more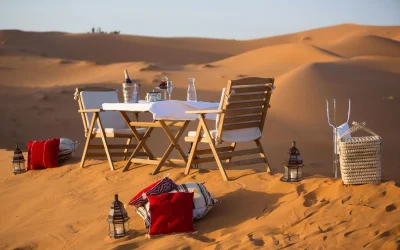 The meal with your feet in sandAn unforgettable moment in a unique environment. You are seated at your table, comfortably installed. Your waiter will bring you the aperitif, then your meal consisting of a hot or cold starter, a main course and a dessert. And return to...
read more
Dartozeur
A place for relax …